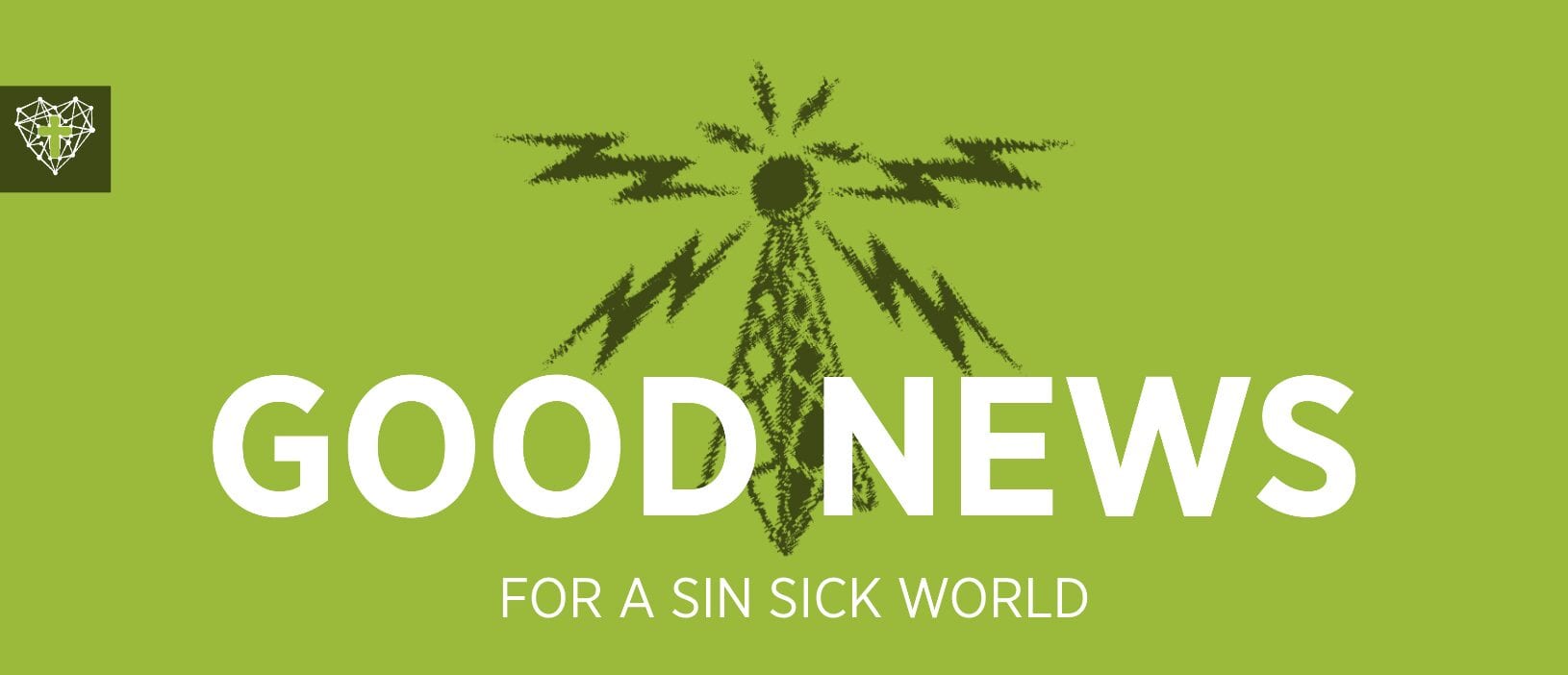 Dear FM Family,
We're hearing some good news. Governor Abbott is beginning the process to open businesses. Soon the time will come when we too can gather again. It may be different for the short term. We may have to alter some aspects of our public gatherings. Our souls need good news. And the gospel overflows with it. Beginning today we'll examine six statements which we remind us of our identity in Christ. I hope and pray fill us with good news and renewed strength are the darkest of days. Remember to share today's Live Worship from Facebook. Please complete our Connect Card (CLICK HERE) before we begin worship.
---
CALL TO WORSHIP
John 20:26–31 (ESV)
26 Eight days later, his disciples were inside again, and Thomas was with them. Although the doors were locked, Jesus came and stood among them and said, "Peace be with you." 27 Then he said to Thomas, "Put your finger here, and see my hands; and put out your hand, and place it in my side. Do not disbelieve, but believe." 28 Thomas answered him, "My Lord and my God!" 29 Jesus said to him, "Have you believed because you have seen me? Blessed are those who have not seen and yet have believed." 30 Now Jesus did many other signs in the presence of the disciples, which are not written in this book; 31 but these are written so that you may believe that Jesus is the Christ, the Son of God, and that by believing you may have life in his name.
---
SONGS FOR WORSHIP
Raise A Hallelujah   LYRICS  |  VIDEO
Verse 1
I raise a hallelujah in the presence of my enemies
I raise a hallelujah louder than the unbelief
I raise a hallelujah my weapon is a melody
I raise a hallelujah Heaven comes to fight for me
Chorus
I'm gonna sing in the middle of the storm
Louder and louder you're gonna hear my praises roar
Up from the ashes hope will arise
Death is defeated the King is alive
Verse 2
I raise a hallelujah with everything inside of me
I raise a hallelujah I will watch the darkness flee
I raise a hallelujah in the middle of the mystery
I raise a hallelujah fear you lost your hold on me
Bridge
Sing a little louder (Sing a little louder)
Sing a little louder (Sing a little louder)
Sing a little louder (Sing a little louder)
Sing a little louder (Sing a little louder)
Bridge
Sing a little louder in the presence of my enemies
Sing a little louder louder than the unbelief
Sing a little louder my weapon is a melody
Sing a little louder Heaven comes to fight for me
(REPEAT)
CCLI Song # 7119315
CCLI License # 117583
No Longer Slaves   LYRICS  |  VIDEO
Verse 1
You unravel me with a melody
You surround me with a song
Of deliverance from my enemies
Till all my fears are gone
Chorus
I'm no longer a slave to fear
I am a child of God
I'm no longer a slave to fear
I am a child of God
Verse 2
From my Mother's womb
You have chosen me
Love has called my name
I've been born again into Your family
Your blood flows through my veins
Bridge
You split the sea so I could walk right through it
My fears were drowned in perfect love
You rescued me so I could stand and sing
I am a child of God
CCLI Song # 7030123
CCLI License # 117583
Time of Prayer
End of Pandemic
Awakening & Revival
Health of FM Families
Kirby Family
Sunday Gatherings
SCRIPTURE READING
Matthew 5:43–48 (ESV)
43 "You have heard that it was said, 'You shall love your neighbor and hate your enemy.' 44 But I say to you, Love your enemies and pray for those who persecute you, 45 so that you may be sons of your Father who is in heaven. For he makes his sun rise on the evil and on the good, and sends rain on the just and on the unjust. 46 For if you love those who love you, what reward do you have? Do not even the tax collectors do the same? 47 And if you greet only your brothers, what more are you doing than others? Do not even the Gentiles do the same? 48 You therefore must be perfect, as your heavenly Father is perfect.
MESSAGE
I AM GOD'S CHILD   |  NOTES
Who Are God's Children

Who? Followers of Jesus
How? God's Response to Sinners' Repentance
What? Favor & Family
When? Today & Tomorrow
Why? Magnifies God's Character

What God's Children Do

Imitate the Father (Mt. 5.43-48)
Glorify the Father (Mt. 5.14-18)
Please the Father (Mt. 6.1-18)
SONG FOR RESPONSE
Verse 1
Worthy of ev'ry song we could ever sing
Worthy of all the praise we could ever bring
Worthy of ev'ry breath we could ever breathe
We live for You
Verse 2
Jesus the name above ev'ry other name
Jesus the only one who could ever save
Worthy of ev'ry breath we could ever breathe
We live for You
We live for You
Chorus
Holy there is no one like You
There is none beside You
Open up my eyes in wonder and show me who You are
And fill me with Your heart
And lead me in Your love to those around me
Bridge
I will build my life upon Your love
It is a firm foundation
I will put my trust in You alone
And I will not be shaken
CCLI Song # 7070345
CCLI License # 117583
RESPONSES
You can give.
We give as a church because giving is an essential part of our worship.
In Matthew 6,  Jesus says, "where your treasure is, there your heart will be also". So, we invite you to joyfully give to the God who has given us everything.
You can pray.
What did you hear today?
How is the Holy Spirit leading you?
Who do you need to tell?
If you received the gospel and are beginning a relationship with Jesus, please let us know! We want to help you on your new journey. Maybe you're returning to a relationship with Jesus and we can help. Share your prayer requests with us. You do not have to walk alone during this time. [My Prayer Request]
REMINDERS
THIS WEDNESDAY | 6.30P
Donald and Lisa will be leading Small Group Live this week. Find the study guide on the Soap page. Review the questions. You can submit questions through Facebook Messenger. They'll also share some of their favorite tips for studying the Word. Grab your Bible, Study Guide, and pen and join them. Paper copies are available by request and mailed on Mondays.
ICE CREAM SOCIAL | TODAY AT 5P
We need one another especially during days of darkness and discouragement. Christians are commanded to care for & fellowship with one another. So, we're getting creative. While we won't be in the same 'room,' we can at least see and hear one another. Email or text Donald for the Zoom invitation and be ready with your favorite ice cream. There may also be prizes!
HEALTHCARE WORKER PRAYER LIST
We are gathering names of healthcare workers. If a family member or close friend (someone who gives you regular updates) is a healthcare worker, please share their name with us. Complete the form and we'll add them to our list.
BENEVOLENCE
If you are a member of FMFB and have you been financially affected by COVID-19, had a change in your employment or have experienced health issues due to the virus we may be able to help. While we can't help everyone, we will review all requests in the order they are received. You can also give to the benevolence fund to help another family. I need help.
SAVED PEOPLE SERVE
Are you willing to help another brother or sister during the Covid Crisis? We're looking for folks to pick up and deliver groceries, medicines, etc. I can help.
OUR VISION
WE MAGNIFY. WE MATURE.
WE MULTIPLY.