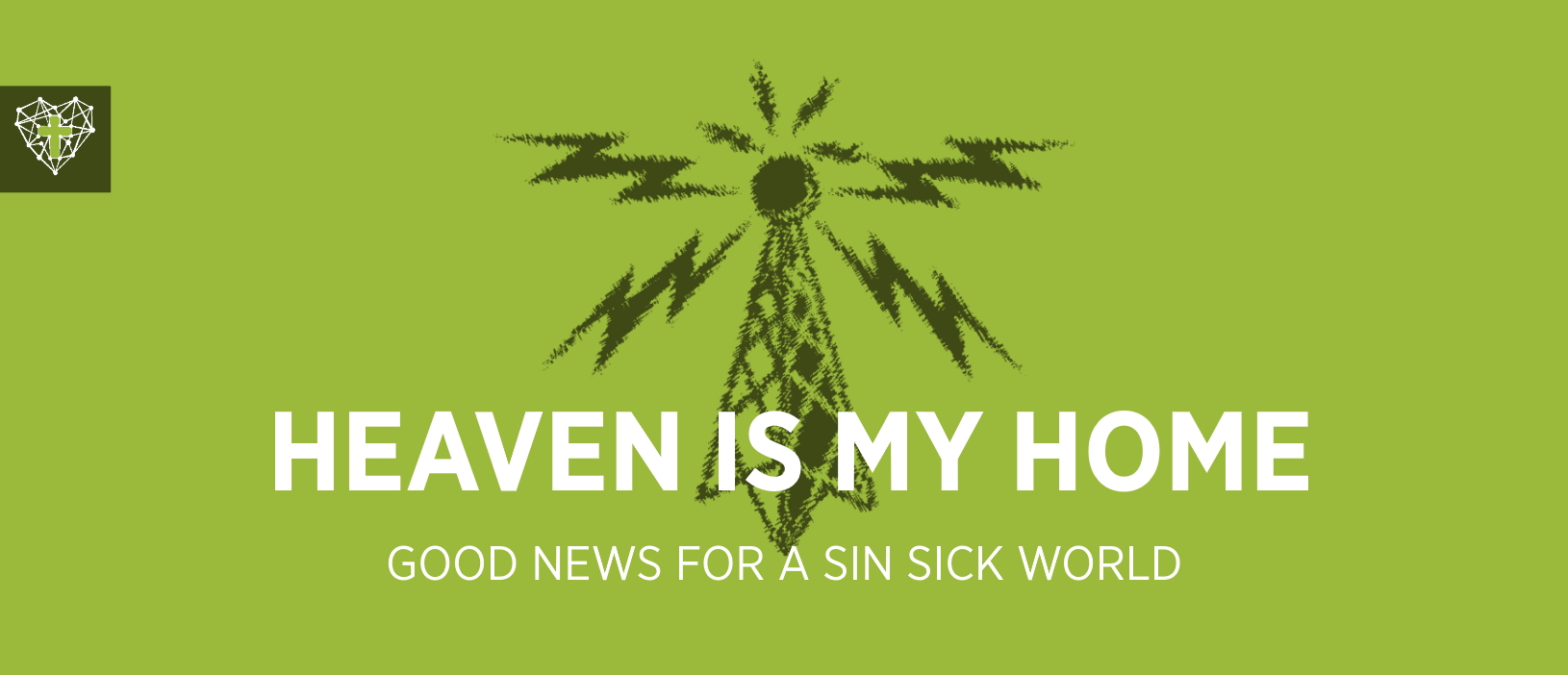 Dear FM Family,
Today we're dwelling the good news that heaven is our home. Numerous biblical passages paint what heaven will be. It's wise to compare any popular notions of it with the actual reality of scripture. The Bible not so-called heavenly visions is the authority on the subject. What the word leaves a mystery remains mysterious but no less glorious. Remember to share today's Live Worship from Facebook. Please complete our Connect Card (CLICK HERE) before we begin worship.
---
CALL TO WORSHIP
1 Kings 8:23–30 (ESV)
23 and said, "O LORD, God of Israel, there is no God like you, in heaven above or on earth beneath, keeping covenant and showing steadfast love to your servants who walk before you with all their heart; 24 you have kept with your servant David my father what you declared to him. You spoke with your mouth, and with your hand have fulfilled it this day. 25 Now therefore, O LORD, God of Israel, keep for your servant David my father what you have promised him, saying, 'You shall not lack a man to sit before me on the throne of Israel, if only your sons pay close attention to their way, to walk before me as you have walked before me.' 26 Now therefore, O God of Israel, let your word be confirmed, which you have spoken to your servant David my father. 27 "But will God indeed dwell on the earth? Behold, heaven and the highest heaven cannot contain you; how much less this house that I have built! 28 Yet have regard to the prayer of your servant and to his plea, O LORD my God, listening to the cry and to the prayer that your servant prays before you this day, 29 that your eyes may be open night and day toward this house, the place of which you have said, 'My name shall be there,' that you may listen to the prayer that your servant offers toward this place. 30 And listen to the plea of your servant and of your people Israel, when they pray toward this place. And listen in heaven your dwelling place, and when you hear, forgive.
---
SONGS FOR WORSHIP
LEANING ON THE EVERLASTING ARMS  LYRICS  |  VIDEO
Chorus
Leaning (leaning on Jesus)
Leaning (leaning on Jesus)
Safe and secure from all alarms
Leaning (leaning on Jesus)
Leaning (leaning on Jesus)
Leaning on the everlasting arms
Verse 1
What a fellowship what a joy divine
Leaning on the everlasting arms
What a blessedness what a peace is mine
Leaning on the everlasting arms
Verse 2
O how sweet to walk in this pilgrim way
Leaning on the everlasting arms
O how bright the path grows from day to day
Leaning on the everlasting arms
Verse 3
What have I to dread what have I to fear
Leaning on the everlasting arms
I have blessed peace with my Lord so near
Leaning on the everlasting arms
CCLI Song # 31779
CCLI License # 117583
Verse 1
There's a peace I've come to know
Though my heart and flesh may fail
There's an anchor for my soul
I can say it is well
Pre-Chorus
Jesus has overcome
And the grave is overwhelmed
The victory is won
He is risen from the dead
Chorus
(And) I will rise when He calls my name
No more sorrow no more pain
I will rise on eagle's wings
Before my God fall on my knees
And rise I will rise (I will rise)
Verse 2
There's a day that's drawing near
When this darkness breaks to light
And the shadows disappear
And my faith shall be my eyes
Bridge
And I hear the voice of many angels sing
Worthy is the Lamb
And I hear the cry of ev'ry longing heart
Worthy is the Lamb
(REPEAT)
Worthy is the Lamb
CCLI Song # 5183450
CCLI License # 117583
Divine Intervention
Regathering the Church
Local Businesses
Bold Mission Thrust
Sunday Gatherings
MESSAGE
HEAVEN IS MY HOME  |  NOTES
Unending Peace (Revelation 21.1-8)
Beautiful Perfection (Revelation 21.9-21)
Glorious Presence (Revelation 21.22-22.5)
SONG FOR RESPONSE
I CAN ONLY IMAGINE  LYRICS  |  VIDEO
Verse 1
I can only imagine
What it will be like
When I walk by Your side
I can only imagine
What my eyes will see
When Your face is before me
I can only imagine
Chorus
Surrounded by Your glory
What will my heart feel
Will I dance for You Jesus
Or in awe of You be still
Will I stand in Your presence
Or to my knees will I fall
Will I sing hallelujah
Will I be able to speak at all
I can only imagine (yeah)
I can only imagine
Verse 2
I can only imagine
When that day comes
And I find myself standing in the Son
I can only imagine
When all I will do
Is forever forever worship You
I can only imagine
I can only imagine
Tag
I can only imagine yeah
I can only imagine
I can only imagine
I can only imagine
Ending
I can only imagine when all I will do
Is forever forever worship You
I can only imagine
CCLI Song # 2978857
CCLI License # 117583
RESPONSES
You can give.
We give as a church because giving is an essential part of our worship.
In Matthew 6,  Jesus says, "where your treasure is, there your heart will be also". So, we invite you to joyfully give to the God who has given us everything.
You can pray.
What did you hear today?
How is the Holy Spirit leading you?
Who do you need to tell?
If you received the gospel and are beginning a relationship with Jesus, please let us know! We want to help you on your new journey. Maybe you're returning to a relationship with Jesus and we can help. Share your prayer requests with us. You do not have to walk alone during this time. [My Prayer Request]
REMINDERS
TONIGHT AT 5P
James 5.16 says, 'The prayer of a righteous man or woman is is effective.' I am calling the church to pray together this Sunday. We'll cover our top five for May and pray for one another. You'll receive the Zoom invite on Sunday afternoon. Make plans to join us.
THIS WEDNESDAY | 6.30P
Donald & Lisa will be leading Small Group Live this week. What will heaven be like? Find the study guide on the Soap page. Review the questions. You can submit questions through Facebook Messenger. Grab your Bible, Study Guide, and pen and join them. Paper copies are available by request and mailed on Mondays.
REGATHERING
Regathering should be intentional, incremental, and safe. I want to gather in the safest and most loving way. Impatience may lead to imprudence. As a pastor, I want our church to love our neighbors and be fore the city, and doing that well means regathering slowly and carefully. I'm assembling a group of our leaders to determine the right time and actions. When we do gather again, it'll require grace and patience as we adapt to a few changes. Today would you complete this survey to help us as we plan? (Survey)
MEN'S GATHERING
SATURDAY AT 8.00A / / Men, we're gathering again. Set a reminder for next Saturday morning. Zoom isn't the same as biscuits, gravy, and BACON, but we're coming together in your home. We can (& should) come together to encourage each other to follow Jesus. You can email Donald to sign up for the group. Donald will be teaching on the Discipline of Fatherhood.
BENEVOLENCE
If you are a member of FMFB and have you been financially affected by COVID-19, had a change in your employment or have experienced health issues due to the virus we may be able to help. While we can't help everyone, we will review all requests in the order they are received. You can also give to the benevolence fund to help another family. I need help.
SAVED PEOPLE SERVE
Are you willing to help another brother or sister during the Covid Crisis? We're looking for folks to pick up and deliver groceries, medicines, etc. I can help.
OUR VISION
WE MAGNIFY. WE MATURE.
WE MULTIPLY.