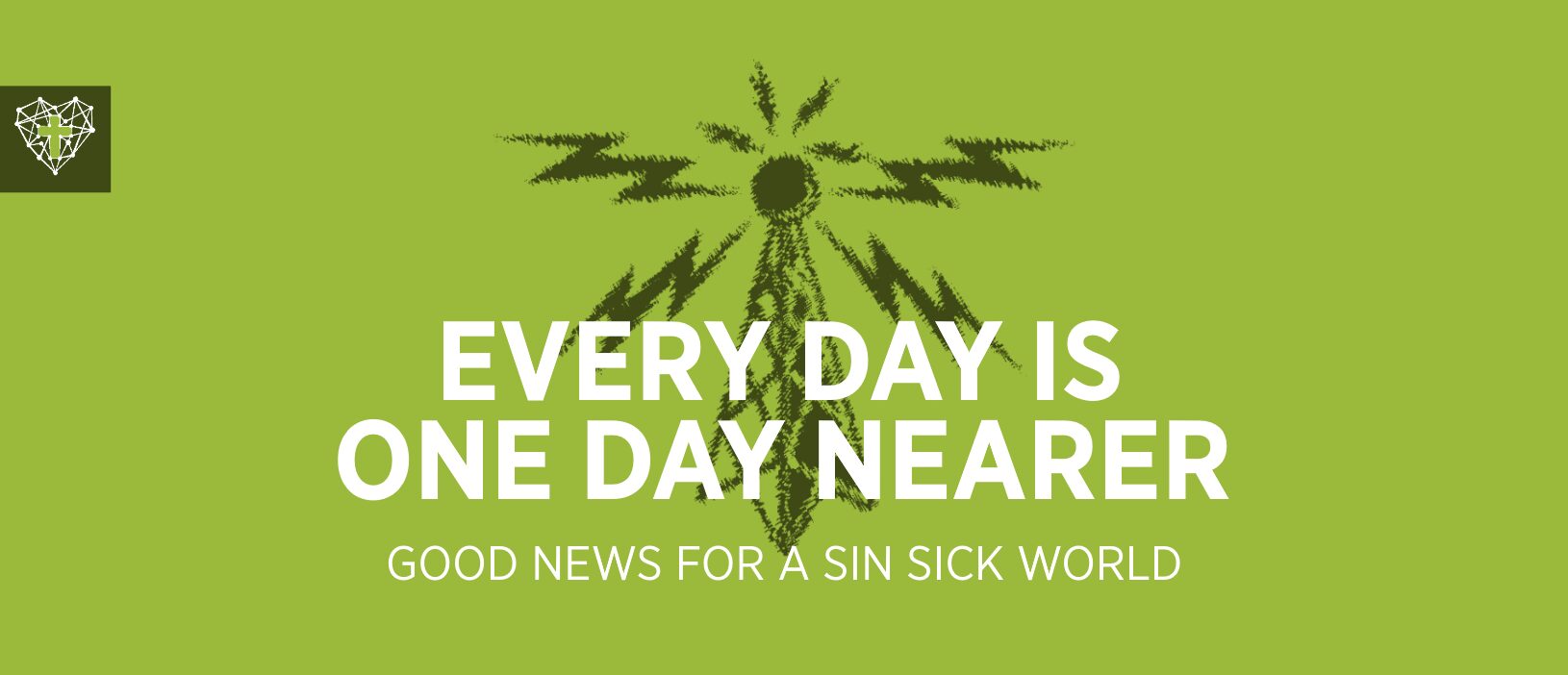 Dear FM Family,
Every time we celebrate the Lord's Supper we remind one another and announce to the world. 'Christ has died.' He died in our place for our redemption. 'Christ has risen.' He rose for our justification. 'Christ will come again.'  He died as he said. Just as he rose again. One day he will return to judge the living and the dead. Therefore, ' what kind of people should we be?' (2 Peter 3.11) Be engaged with worship. Pray and participate. Welcome one another in the chat 'room.' Share the video & encourage your friends. Please complete our Connect Card (CLICK HERE) before we begin worship.
---
CALL TO WORSHIP
Joel 3:14–16 (ESV)
14 Multitudes, multitudes, in the valley of decision! For the day of the LORD is near in the valley of decision. 15 The sun and the moon are darkened, and the stars withdraw their shining. 16 The LORD roars from Zion, and utters his voice from Jerusalem, and the heavens and the earth quake. But the LORD is a refuge to his people, a stronghold to the people of Israel.
---
SONGS FOR WORSHIP
Verse 1
We won't fear the battle
We won't fear the night
We will walk the Valley with You by our side
You will go before us
You will lead the way
We have found a refuge only You can save
Chorus
Sing with joy now our God is for us
The Father's love is a strong and mighty fortress
Raise your voice now no love is greater
Who can stand against us if our God is for us
Verse 2
Even when I stumble
Even when I fall
Even when I turn back still Your love is sure
You will not abandon
You will not forsake
You will cheer me onward with never ending grace
Bridge
Neither height nor depth can separate us
Hell and death will not defeat us
He who gave His Son to free us
Holds me in His love
CCLI Song # 7121853
CCLI License # 117583
BE THOU MY VISION  LYRICS  |  VIDEO
Verse 1
Be Thou my vision
O Lord of my heart
Naught be all else to me
Save that Thou art
Thou my best thought
By day or by night
Waking or sleeping
Thy presence my light
Verse 2
Be Thou my wisdom
Be Thou my true Word
I ever with Thee
And Thou with me Lord
Thou my great Father
I Thy true son
Thou in me dwelling
And I with Thee one
Verse 3
Be Thou my shield
And my sword for the fight
Be Thou my dignity
Be Thou my might
Thou my soul's shelter
And Thou my high tow'r
Raise Thou me heav'nward
O pow'r of my pow'r
Verse 4
Riches I heed not
Nor man's empty praise
Thou mine inheritance
Now and always
Thou and Thou only
Be first in my heart
High King of heaven
My treasure Thou art
Verse 5
High King of heaven
When vict'ry is won
May I reach heaven's joys
O bright heaven's Sun
Heart of my own heart
Whatever befall
Still be my vision
O Ruler of all
CCLI Song # 30639
CCLI License # 117583
Ruth 1:16–18 (ESV)
16 But Ruth said, "Do not urge me to leave you or to return from following you. For where you go I will go, and where you lodge I will lodge. Your people shall be my people, and your God my God. 17 Where you die I will die, and there will I be buried. May the LORD do so to me and more also if anything but death parts me from you." 18 And when Naomi saw that she was determined to go with her, she said no more.
MESSAGE
EVERY DAY IS ONE DAY NEARER  |  NOTES
Be awakened.
Be waiting.
Be working.
SONG FOR RESPONSE
Verse 1
All of creation all of the earth
Make straight a highway a path for the Lord
Jesus is coming soon
Verse 2
Call back the sinner wake up the saint
Let ev'ry nation shout of Your fame
Jesus is coming soon
Chorus 1
Like a bride waiting for her groom
We'll be a Church ready for You
Ev'ry heart longing for our King we sing
Even so come Lord Jesus come
Even so come Lord Jesus come
Verse 3
There will be justice all will be new
Your name forever faithful and true
Jesus is coming soon
Bridge
So we wait we wait for You
God we wait You're coming soon
So we wait we wait for You
God we wait You're coming soon
Chorus 2
Like a bride waiting for her groom
We'll be a Church ready for You
Ev'ry heart longing for our King we sing
Like a bride waiting for her groom
We'll be a Church ready for You
Ev'ry heart longing for our King we sing
Even so come Lord Jesus come
Even so come Lord Jesus come
Bridge
God we wait we wait for You
God we wait You're coming soon
(REPEAT)
God we wait we wait for You
Yes we wait You're coming soon
God we wait You're coming soon oh
CCLI Song # 7036288
CCLI License # 117583
RESPONSES
You can give.
We give as a church because giving is an essential part of our worship.
In Matthew 6,  Jesus says, "where your treasure is, there your heart will be also". So, we invite you to joyfully give to the God who has given us everything.
You can pray.
What did you hear today?
How is the Holy Spirit leading you?
Who do you need to tell?
If you received the gospel and are beginning a relationship with Jesus, please let us know! We want to help you on your new journey. Maybe you're returning to a relationship with Jesus and we can help. Share your prayer requests with us. You do not have to walk alone during this time. [My Prayer Request]
REMINDERS
BLOOD DRIVE
MONDAY | 1.00-7.00P / / We're hosting a blood drive tomorrow because we love our community and want to provide life-saving help. The Blood Donation will abide by all social distancing and CDC guidelines including masks and temperature checks. Blood donation like other areas of life has experienced an unfortunate decline. We can help. Following the blood drive, the building will undergo a thorough cleaning and disinfecting before anyone enters. Pray for the safety of donors and blood drive workers.
THIS WEDNESDAY
WEDNESDAY AT 6.30P / / Small Group live will focus on the return of Christ in Romans 13, 1 Thessalonians 5, and 2 Peter 3. Find the study guide on the Soap page. Review the questions. You can submit questions through Facebook Messenger. Grab your Bible, Study Guide, and pen and join them. Paper copies are available by request and mailed on Mondays.
REGATHERING
Regathering should be intentional, incremental, and safe. I want to gather in the safest and most loving way. Impatience may lead to imprudence. As a pastor, I want our church to love our neighbors and be fore the city, and doing that well means regathering slowly and carefully. I'm assembling a group of our leaders to determine the right time and actions. When we do gather again, it'll require grace and patience as we adapt to a few changes. Today would you complete this survey to help us as we plan? (Survey)
GIRLS' NIGHT
MAY 19 AT 7.00P / / We may not be able to gather together in person, but we still need each other. We need to see love in each other's eyes and hear the laughter in another's voice. Zoom isn't perfect, but we can come together. Gretchen, Linda, and Lisa are gathering the crew together again. Join them for fellowship, prayer, and Bible study.
BENEVOLENCE
If you are a member of FMFB and have you been financially affected by COVID-19, had a change in your employment or have experienced health issues due to the virus we may be able to help. While we can't help everyone, we will review all requests in the order they are received. You can also give to the benevolence fund to help another family. I need help.
SAVED PEOPLE SERVE
Are you willing to help another brother or sister during the Covid Crisis? We're looking for folks to pick up and deliver groceries, medicines, etc. I can help.
OUR VISION
WE MAGNIFY. WE MATURE.
WE MULTIPLY.