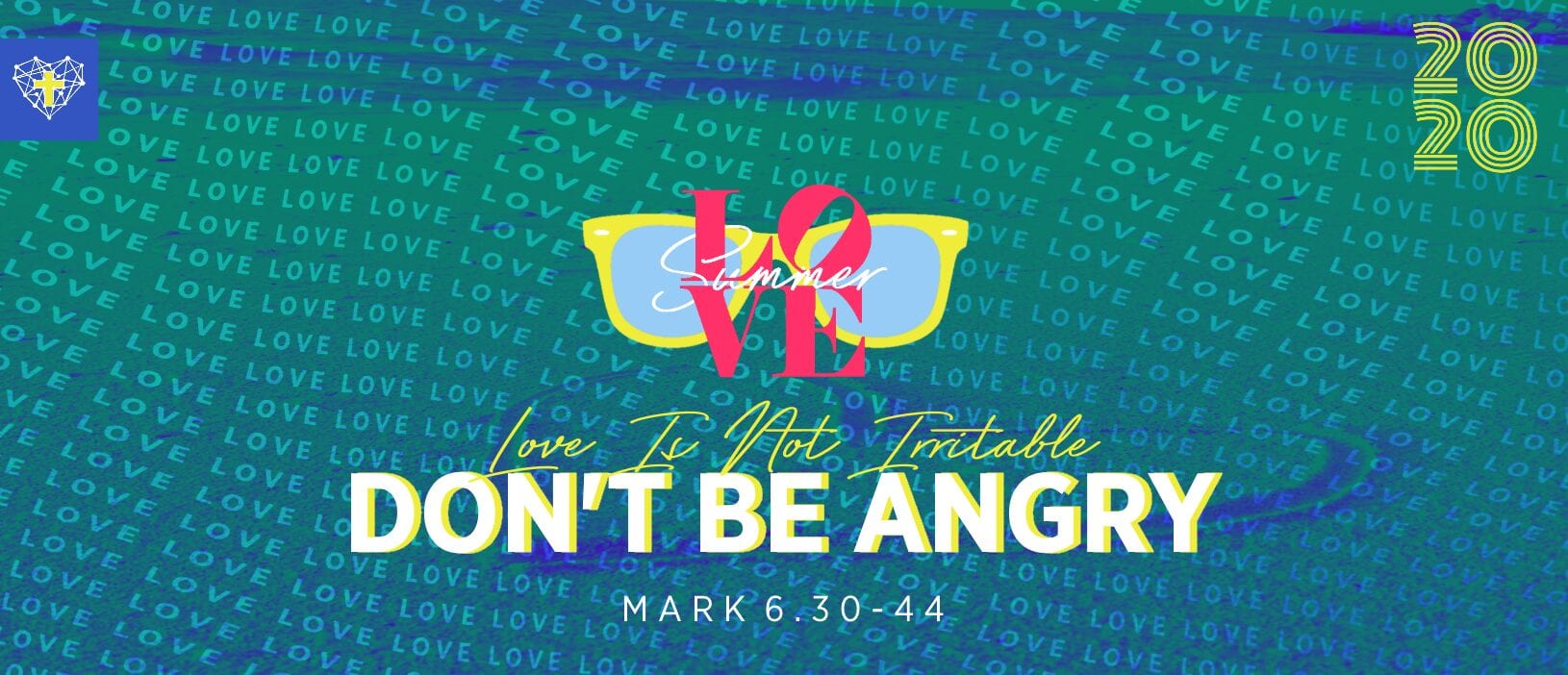 ---
WELCOME
CALL TO WORSHIP
Psalm 13 (ESV)
How long, O Lord? Will you forget me forever? How long will you hide your face from me? How long must I take counsel in my soul and have sorrow in my heart all the day? How long shall my enemy be exalted over me? Consider and answer me, O Lord my God; light up my eyes, lest I sleep the sleep of death, lest my enemy say, "I have prevailed over him," lest my foes rejoice because I am shaken. But I have trusted in your steadfast love; my heart shall rejoice in your salvation. I will sing to the Lord, because he has dealt bountifully with me.
SONGS FOR WORSHIP
MESSAGE – DON'T BE ANGRY
SONG FOR RESPONSE
BENEDICTION
1 Thessalonians 3:11–13 (ESV)
Now may our God and Father himself, and our Lord Jesus, direct our way to you, and may the Lord make you increase and abound in love for one another and for all, as we do for you, so that he may establish your hearts blameless in holiness before our God and Father, at the coming of our Lord Jesus with all his saints.
RESPONSES
You can give.
We give as a church because giving is an essential part of our worship.
In Matthew 6,  Jesus says, "where your treasure is, there your heart will be also". So, we invite you to joyfully give to the God who has given us everything.
You can pray.
What did you hear today?
How is the Holy Spirit leading you?
Who do you need to tell?
If you received the gospel and are beginning a relationship with Jesus, please let us know! We want to help you on your new journey. Maybe you're returning to a relationship with Jesus and we can help. Share your prayer requests with us. You do not have to walk alone during this time. [My Prayer Request]
REMINDERS
Sunday Groups
RETURN SUNDAY JULY 5 We're restarting on-campus small groups for those who wish on Sunday, July 5, at 9.00a. We'll encourage the use of face masks and self-screening for attendees. We will continue to screen everyone who comes into the worship gathering.
Maturing
LOVING THE WAY JESUS LOVES Part of our vision is to mature as Christ followers. We invite you to read Loving the Way Jesus Loves by Phil Ryken. It's a great companion to 1 Corinthians 13. It can be ordered through Amazon or Christianbook.com. Limited copies will be available here.
Sermon Recap
SIGN UP TODAY Each week the Pastor sends out a message recap. The email also includes helpful suggestions to prepare for the upcoming Sunday. It's easy to sign-up by visiting fmfb.church and under 'Contact Us' click 'E-News.'
Summer Love
Take the challenge Begin and end each day by reflecting on the love of Jesus. You'll find a smart phone wallpaper on our social media pages and on July's soap bookmark.
July Top 5
Prayer requests Prayer brings us together even though we're separated. The top five for July are : 1) Patient Endurance; 2) Spiritual Fruit; 3) CCA; 4) Unreached People; and 5) Sunday Gatherings. Let us not grow weary or lose faith by not praying. We want to pray together and ask God to do what he alone can do this month.
BENEVOLENCE
If you are a member of FMFB and have you been financially affected by COVID-19, had a change in your employment or have experienced health issues due to the virus we may be able to help. While we can't help everyone, we will review all requests in the order they are received. You can also give to the benevolence fund to help another family. I need help.
SAVED PEOPLE SERVE
Are you willing to help another brother or sister during the Covid Crisis? We're looking for folks to pick up and deliver groceries, medicines, etc. I can help.
OUR VISION
WE MAGNIFY. WE MATURE.
WE MULTIPLY.